HOW TO BOOST YOUR VIDEO'S VIEWERSHIP
So you've just gone through a video production. The budgets, the shoot day, followed by notes and edits, and here you have it, your final video. It looks great, sounds great, and was kind of exactly what you had in mind. But there it is, just sitting, floating up there in your Cloud. Now how do you get eyeballs on it and boost your video viewership?
Producing a great corporate video is one thing, but promoting it to the public to make sure the right eyes see it, that's the next crucial step. Luckily for marketers, the current trends in media have opened up countless platforms for video content to be seen and interacted with. Too many options, if you ask some people. But just enough if you're a marketer looking to put your video out there online for all to see.
"your best bet for online visibility will come through initializing an SEO strategy"
Since there are so many options to choose from, it's key to come at it all from a streamlined perspective. You want your video to be seen by as much of your target audience as possible. These are some of the best ways to promote your video and get all the right eyes on it.
Paid Social Promotions and Targeted Campaigns
Facebook, Instagram, Twitter, LinkedIn, and Snapchat. We're all familiar with them by now. But when it comes to paid promotions, each platform boasts their own unique approach to promoting digital content. And when it comes to video viewership, all can prove beneficial to getting your message out there in a natural, immersive way.
Facebook is the largest of these sites, with 2.32 billion monthly users. It's a no brainer why 93% of marketers have tapped into Facebook's paid ad platform. Numbers aside, where Facebook really differentiates themselves from other paid platforms is with their revolutionary audience targeting tools. If you're looking to hone in on specific audiences, Facebook paid ads can get your video to their screen.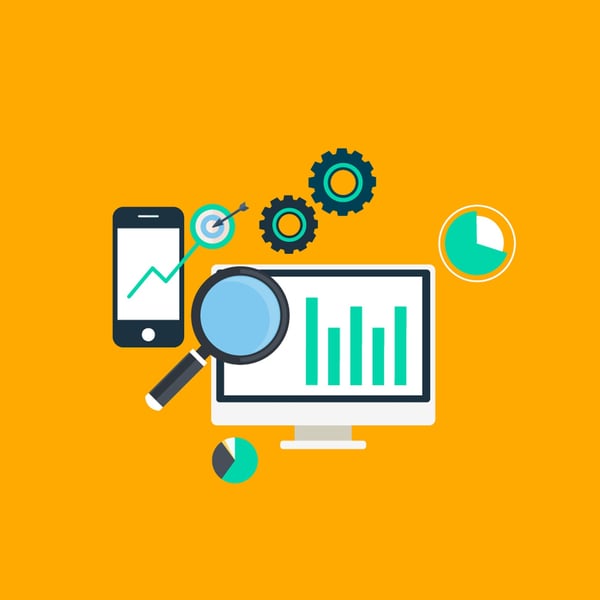 If you're looking for a more integrated approach, Instagram's 'Story Ads' feature is a great way to seamlessly integrate your video content within the user experience. Instagram video ads, usually vertically formatted, are sleek, punchy, and tailored to make a quick impression on your audience.
Like the others, Twitter, LinkedIn, and Snapchat all have paid ad programs that are optimized to suite their audiences style. Whether it's Twitter for user engagement, LinkedIn for its networking clout, or Snapchat for its dominance of the youth market, paid social ads are a great way to get your video seen and interacted with by a targeted audience right for your business.
SEO Optimization
Before you move into sharing your video content everywhere, your best bet for online visibility will come through initializing an SEO strategy. We've mentioned before how SEO, or Search Engine Optimization, has become a must-know tool for getting eyes on your content. Breaking into the universal search results can increase your hit rates by moving your videos up the search engine result page (or SERP). To do this, however, you'll need an optimization strategy fit to your strengths.
Digital marketing specialists are capable of equipping websites with keywords, landing pages, transcripts, and other relevant features to optimize your standings in the search engine rankings. Nevertheless, it's important to not rely solely on SEO. Diversifying the promotion of your video content is the best way to go about drawing the right audiences to your webpage.
Encourage Sharing! Boost Your Video Views
For those uneager to open up your wallets for paid ads, there are still plenty of ways to increase video viewership. Everyone and their mother nowadays has a social media profile. There's a reason that videos go viral and that's because when people share content, the reach is infinite. The same methods can work for your corporate videos. Though they may not feature talking animals or cute babies, your videos can gather up plenty of momentum through encouraging people to share them!
"The best video content out there is not afraid to start a conversation."
With 92% of mobile users sharing videos, it's no wonder that marketers are driving their content through word of mouth (or umm word of click) promotions. By encouraging people who may have influence over your target audience to share your video content, there's a good chance you can attract a lot of potential customers to your website and beyond.
Make it Interactive
The Internet is all about communities. Forums, comment boards, and sharing options have shaped the way we interact with each other online. Marketers have learned a lot through becoming active in web communities, but consumers are also turning to these communities more and more to influence their buying decisions.
We hear all the time now about "The customer's journey." Basically, what that is is a way for marketers to glimpse the process behind buying decisions, finding what it is that consumers look for in products and what keeps them coming back. This relationship with the customer's journey begins with interaction.
Produce and post videos that will hit home with your base, and open up space for them to give their input. The best video content out there is not afraid to start a conversation. From there, ask questions, seek user reviews and opinions, and get involved in online communities. Interactive videos form strong impressions with your audience and open your videos to be seen by more eyes through sharing and commenting.
Click-Worthy Content
You want your video to be alluring. Without a little tease of appeal, why is anyone going to click on it in the first place?
Sometimes it's the seemingly small things like picking the right thumbnail to go along with your video that'll make the difference in your video's viewership. But since you're building enticement with your audience, aesthetics matter. Dynamic thumbnails that inspire curiosity tend to attract audiences. So next time you're choosing a thumbnail to represent your video, think bright, action-oriented, and if the video happens to feature a celebrity, that plays well too.
Get Your Video Out There
If your company has social media pages, use them! The only way to expand your reach and increase video viewership is to publish it. A lot of companies post a couple times, and get disheartened by not receiving as many likes as they'd anticipated. The only way around this is to keep pushing through and coming up with a focused, organized social media plan, and staying with it.
As far as posting videos goes, here are ways to keep it fresh without growing redundant…
Link to Your Pages Whenever You Can
Whether it's another post, a company blog, or a relevant photo, you can always link to your video. Hyperlinks are interactive ways to merge all of your content into the bigger picture of your marketing plan. Plus, they're good ways to open your audience up to further aspects of your business (via your webpage).
Recycle Social Media Posts
Your post isn't going to reach everyone the first time around. The most social media savvy businesses will repost their content at different intervals on different platforms to make sure they'll reach more eyes. Alternative cuts and edits are also ways to keep your content nice and fresh for reposting.
Include Your Video Content in Your Newsletter
Email blasts and company newsletters are well established methods in maintaining a core audience. Newsletters and emails are great ways for you to push your latest content and keep your most loyal followers up-to-date. Links to the video on your webpage are a great way of driving traffic to your site.
Use Your Video at Corporate Events
Videos have always come into good use at corporate events. Most companies benefit from keeping a video on-loop at their booth, displaying their offerings to passersby. Beyond that, videos can be used during keynote presentations and pitches for all to see. Who said the Internet was the only way to promote your video content?
Promote Your Content
The Internet is flooded with great video content. So it's understandable that it may be intimidating to put your own stuff out there. Having a promotion plan to boost video viewership makes the whole process easier. The key goal is finding your audience, because once you find the right eyes, the video will take care of the rest.